About Car Relocation & Hiking Food & Gear Packages - Easyhike
Hiking Services. Your hike, made easy.
Skip the time and hassle of planning your hike transport and packing food & gear. Focus on making memories instead! The Easyhike team care about your trip, and know what you need for the best hiking experience. Choose them to arrange your food, gear and transport - all personalised to suit and delivered before you go.
Easyhike have been helping un-guided hikers walk the Fiordland trails (particularly the Milford, Routeburn and Kepler Great Walks) hassle-free for many years.
Let our team lighten your load (literally!) and enhance your hike!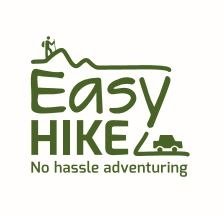 Corner Oraka Street & Milford Road
Te Anau
9350
Address
Physical address
Corner Oraka Street & Milford Road
Te Anau
9350
Postal address
PO Box 106
Glenorchy
9350