Car Relocation, Transport, Hiking Food & Gear Hire.
About Easyhike
Make your Great Walk easier!
There is a lot of planning needed to get you to the track and back. Finding the best options for you or your group takes time and effort, we get that!
We are with you throughout your planning and help you get there. Our team is dedicated to making sure you get to the track and back with efficiency and ease, so you can focus on making memories!
EASYHIKE SERVICES
Hiking Packages:
Premium Package: DOC hut bookings, transport, premium gear and hiking food.
Hiking Essentials: Transport, essential hiking gear and hiking food.
Due to the popularity of the Great Walks, we recommend booking the Premium Package 6 months to 1 year in advance.
Transport Options:
Car Relocation: Save time! A simple, affordable, and convenient option with no backtracking.
Transport Combos: Save money and combine on your water taxi transport with road transport (Milford & Kepler Tracks).
Bus Transport: If you are travelling without a vehicle.
Other Services*
Gear Hire: Quality equipment and save luggage space.
Hiking Food: Tasty, nutritious, lightweight, and easy to prepare food.
*Available separately or as part of packages.
Easyhike packages, transport options (including car relocation), gear hire and hiking food options are available for the Routeburn Track, Milford Track and Kepler Track, plus other local hikes in Mt Aspiring National Park and Fiordland National Park.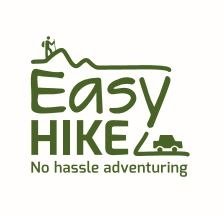 Corner Oraka Street & Milford Road
Te Anau
9350
Address
Physical address
Corner Oraka Street & Milford Road
Te Anau
9350
Postal address
PO Box 106
Glenorchy
9350