Take time off from the hustle and bustle of everyday life. Time off from the daily routine.
Instead, take time off for getting a little bit lost. Time off for experiencing something new.
Time off, in Te Anau.

Home to New Zealand's largest national park and the entrance to a world heritage site, Te Anau is the perfect basecamp to explore the best that New Zealand can offer.



Take time off for something new
Whether it's thrill seeking or slowing down, dipping your toes in or soaking it up, take time to experience all that Te Anau has to offer.
Soak up the vast panoramic views of the glacial - carved fiords, wander through lush unspoiled rainforests, reach the unreachable by flight or cruise and cycle your way through spectacular terrain. By the end of your stay you'll wish you had taken more time off here.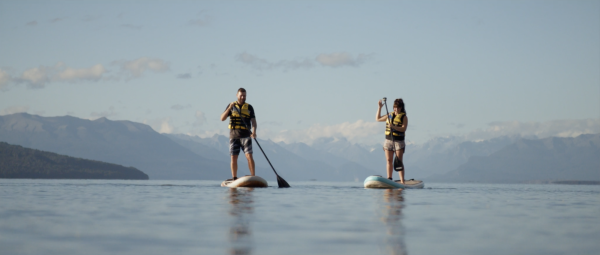 10 Things to do when you're on Te Anau Time

1 - Take in the extra daylight and warmer weather with a leisurely stroll after dinner to watch the sun go down.
2 - Sit down for an all-day breakfast and soak up the views.
3 - Meet up for an outdoor 'happy two hours' at Redcliff Cafe and Bar between 5-7pm.
4 - A sunset sail onboard the Faith with a complimentary glass of bubbly and delectable canapes?
5 - Reconnect with nature, longer days are ideal for enjoying Lake Te Anau. Hop on a paddleboard or take a swim out to the pontoon.
6 - Take time to stargaze, with little light pollution Te Anau is a night sky delight.
7 - Step back in time and check out the once thought to be extinct Takahē.
8 - Grab some street food or takeaways and head down to the lake for some al fresco dining.
9 - Relax! Enjoy the extra daylight anyway you choose!
10 - Do something new, Te Anau Time is the perfect time to, do something new.

ACTIVITIES IN TE ANAU, FIORDLAND AND BEYOND
The proximity of three of New Zealand's ten Great Walks places Te Anau firmly on the map as New Zealand's walking capital. Here, you can set off on the Milford Track, Kepler Track, Routeburn Track, or the Humpridge Track which is set to become a great walk next year. There are many other epic multi day hikes and day hikes not to be missed.
Te Anau is the point to begin your self-drive or coach and cruise tour to Piopiotahi / Milford Sound. Trips to Patea/Doubtful Sound depart from Manapouri with tour operators offering coach and cruise/kayak options from Te Anau.
Fiordland is a giant playground and the ultimate family destination where lifelong memories are created. The majority of Te Anau's activities are focused around the stunning lake and easy access to Fiordland National Park. Activities include:
Find a full list of activities in Te Anau here.
Te Anau's accommodation options range from backpacker, lakefront motels, right through to luxury lodges. During the peak summer season, it is advisable to book well in advance as demand is high. Manapouri offers a small selection of accommodation options, but travellers will find everything from motels and private home rentals to a luxury lodge also.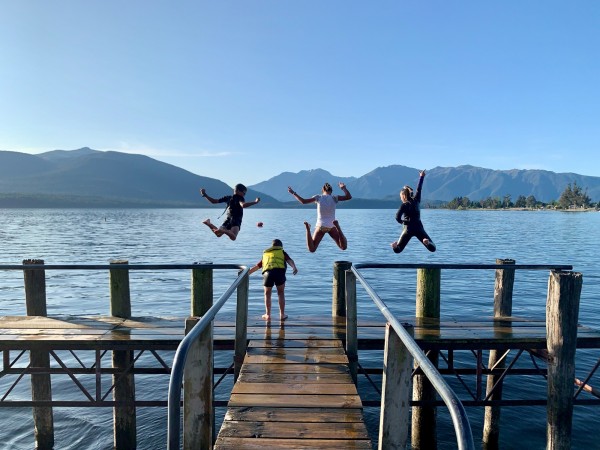 GETTING HERE
Access to Te Anau is via State Highway 6 and State Highway 94 from Queenstown, State Highways 1 and 94 from Dunedin or via the Southern Scenic Route from Invercargill. All roads leading to Te Anau travel through diverse terrain and interesting scenery - don't rush it!
For information on getting to Piopiotahi / Milford Sound from Te Anau, read about the Milford Road here.
Distances
Te Anau to Milford Sound 120 kms (74.5 miles) allow 2 hours driving
Queenstown to Te Anau 170 kms (105.5 miles) allow 2 hours driving
Invercargill to Te Anau 152 kms (94.5 miles) allow 2 hours driving
Dunedin to Te Anau 290 kms (180 miles) allow 4 hours driving
Manapouri to Te Anau 20 kms (12.5 miles) allow 20 mins driving
Christchurch to Te Anau 652 kms (405 miles) allow 8 hours driving
3 Days & 3 Nights
Good things come in threes. So here is a three-day itinerary featuring three ways to enjoy Fiordland by day and by night.
Romance and Relaxation
A romantic getaway amongst some of the most breathtaking natural landscapes on the planet. Discover the perfect Fiordland itinerary for...